It's that time of the year again when audiences are bombarded with various 'Looking Back At The Year' lists from publications left right, and centre. For writers, critics and film buffs at large, it is our hallowed time to whine, pine and celebrate a year at the movies with all the hits, misses, debuts, duds and disappointments Bollywood in 2017 had to offer.
While we at Magic Of Bollywood will soon be publishing our own two cents discussing the best and worst from the year, we first wanted to acknowledge an overlooked pocket of films. Specifically, the underrated gems which won't see the light of the best-of-the-year lists, but still had a lot to offer, love and celebrate. Those films which fell through the cracks, didn't get their due or were dismissed all too abruptly.
So without further ado here's our list of the year's most under-discussed movies which we feel deserved more attention, recognition and praise.
1) Meri Pyaari Bindu
The downside of a film industry which churns out love story after love story is that audiences become all too trigger-happy to slot them into conventional categories, often overlooking those films attempting to do something genuinely different. These movies tend to be too often defined by their destination, of whether and how boy ends up with girl, rather than giving much heed to their journey – something ShakunBatra's painfully underrated Ek Main Aur Ek Tu was famously a victim of.
Debutant filmmaker Akshay Roy's Meri Pyaari Bindu,a bittersweet story of love and loss, told an age-old story with a new age maturity, painting a portrait of relationships and heartbreak like few mainstream films before it. The restrained romantic drama from Yash Raj Films refused to overly romanticise its notion of love and connection, instead exuding a grounded, sweet pleasantness, leaving you with a smile and lingering sense of loss.
The simple tale of two childhood friends who grow up and come together and fall in love and fall apart was in many ways less about the equation between Abhimanyu and Bindu and more about our own relationship with our past and coming to terms with it. Add to that one of the most memorable soundtracks and a closing scene which is up there with the year's finest movie moments. Meri Pyaari Bindu had an undeniable charm to its ordinary and distinct beauty in its simplicity and is highly recommended viewing.
2) A Gentlemen
 
Director duo Raj and D.K brought their quintessential quirky style and visual flair to this fun-filled action comedy. Theirs is a distinctive and refreshing voice in mainstream Hindi cinema and their A Gentleman packed a real punch offering up everything you look for in a slick action romp with tight production value, great fight sequences and a killer soundtrack to match.
Led by the underrated Sidharth Malhotra who once again proved his range, both as a charismatic action star as well serving in a double role as both mild-mannered Gaurav and ass-kicking assassin Rishi. He was backed up by the gloriously hilarious and similarly underappreciated Hussain Dalal as well as a previously unseen side of Jacqueline Fernandez who, despite what was an out and out glammed-up role, was refreshingly grounded and brought real substance to her Kavya.
Despite some issues in pacing and length, A Gentleman kept the laughs coming and backs flipping not to mention featuring one of the year's best onscreen twists which you just never saw coming. The film deserved a great deal more love and was a simply a great time at the movies.
3) Noor
Like many, Noor didn't entirely work for me. It was a film riddled with issues, but that isn't to say it didn't have a lot going for it and much to say. Though it was severely let down by the all too common trap of forced social messaging and hammy preachiness, debutant director Sunil Sippy's did an admirable job of capturing millennial angst.
Noor is a well-realised character rather than a Bollywood-style caricature of a millennial she could well have been. She's an oddball, a misfit who's complacent, impatient, charming, flawed and just so relatable. Like the rest of us, she is just trying to make sense of this life and find her place in it, whether it's a career which needs to have meaning or the constant need to have an impact and affect change. Much of this is down to Sonakshi Sinha's endearing performance as the spunky eponymous character. With this, Sinha once again proved she can carry a film if the material permits and we certainly hope it's a sustained, ongoing effort to rise above the forgettable drivel she's historically chosen to be a part of.
Despite being a classic case of a character that deserved a better film, somewhere in Noor is a sweet, sincere story about an animated girl just trying to do life, and make sense of all the noise along the way.
4) Kaabil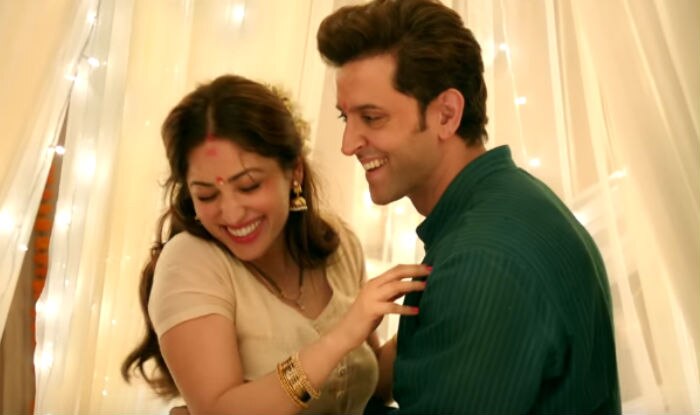 Sanjay Gupta's Kaabil was a triumph of expectation. A film which many anticipated little from with all eyes turned to the big release of that week with SRK-starrer Raees. And yet in an unlikely twist of movie fate, Kaabil proved to be the victor and the far more worthwhile watch and simply a great commercial potboiler.
Gupta infused Kaabil with genuinely compelling twists and turns not to mention displaying surprising restraint in his tale of a visually-impaired man's quest for revenge. Add to that a surprisingly affecting love story between a blind couple and your left with a film that drew you in far more than you would've thought. The movie rode entirely on the back of the industrial size sincerity of Hrithik Roshan's performance, who's inherent vulnerability and lurking intensity uplifted the film far above the material.
While the film wasn't without issue with some troubling social messaging as one this year's many rape revenge dramas, looking past those and it was a thoroughly riveting ride. In a world where action films understandably get a bad rep, Kaabil is a breath of fresh air and a fine reminder of what mainstream should be – entertaining without being brain numbing.
5) Tubelight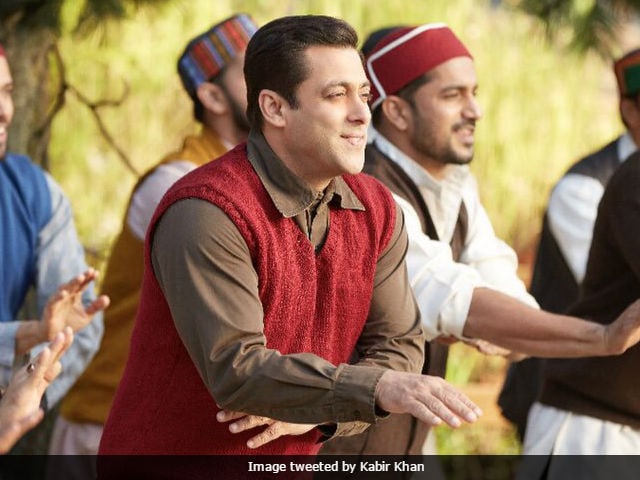 A film which almost became fun to hate, the latest from the winning Kabir Khan-Salman Khan collaboration was widely rejected. True Bhai-devotees in particular, refused to accept him in a role so radically different from his traditional shirt-ripping onscreen persona.
However, while the movie had many glaring shortcomings in casting and a shakey-at-best story, it also had a whole lot of heart and went places no Salman Khan film had previously or likely will again. The man of the masses entirely shed his larger than life superstar image and showed an unheard level of conviction and surrender to dare I say…a character – as a mentally-challenged man who tries to leverage the power of faith to get his brother to return home from war. To that end, this was in many ways his Fan and there's much to be admired in that.
Add to that Kabir Khan's refusal to pander to the audience as he chose to tell a simple, grounded  story which didn't have the masala entertainment value or spectacle we have come to expect. Remove the traditional notions attached to the Salman Khan myth and with Tubelight, what you're left with is something pleasant and strangely wonderful.