To put things in perspective, India is a nation which makes films in over 40 languages and collectively produces more movies than any other country in the world. We are a nation overflowing with diversity in aspects such as people, culture, language among others, all of which come together to form a beautiful, chaotic whole. This diversity is equally reflected in our cinema as outside the well-known mammoth industries of Hindi, Telegu and Tamil cinema we have a number of other under-discussed regional industries which more often than not produce the best films in the country year on year.
While Bollywood is considered the pan-Indian film industry, regional cinema is equally significant in its ability to cater to more localised audiences, cultures and issues. Indian regional cinema was for the longest time vastly overlooked and overshadowed by the beast of Bollywood and still is to this day, but things are surely and steadily changing as global audiences are increasingly sitting up and taking notice of our smaller film industries. With powerful examples such as the Bahubali behemoth, the advent of social media and great interconnectivity, audiences are slowly starting to take note that Bollywood isn't, in fact, the be all and end all of Indian cinema. Today regional movies have managed to reach far larger audiences by making waves both commercially and through acclaim from the festival circuit.
One of the most exciting film industries among these regional film fraternities is Marathi cinema which is making some of the most fascinating films every year. Marathi cinema experienced a renaissance of sorts in early 2000's with a new crop of directors making increasingly interesting films. Whilst smaller film fraternities like this don't enjoy lavish budgets and widescale releases, they are also equally less restricted by issues of the star system or commercial pressures and are thus far more content-focused filmmaking, allowing them to tell different kinds of stories.
Marathi cinema is technically the oldest Indian film industry given the first ever film made in India, Dadasaheb Phalke's Raja Harishchandra, was a Marathi film. More recently, Marathi cinema has produced some of the most acclaimed films in the country such as Chaitanya Tamhane's Court (2015) which set the global festival circuit on fire. Nagraj Manjule's stellar inter-caste love story Sairat (2016) was a landmark film for the Marathi industry as it was a critical and commercial darling, and went onto becoming the first Marathi film to earn 100 crores at the box office, to mention it was our film of the year. The industry unsurprisingly also dominated the recent National Awards with the Best Feature Film going to Kaasav, a poignant look at mental health.
So, whether you are a seasoned fan of Marathi cinema looking to ensure you haven't missed the classics or a stark newcomer looking to explore one of the most exciting Indian film industries and wondering where to start, here's our list of the most defining Marathi films of recent times.
Shwaas (2004)
India's official entry into the Oscars that year, Shwaas is widely seen as a turning point for Marathi cinema. Revolving around the relationship between a young boy diagnosed with cancer and his grandfather who attempts to make him see the brighter side of life, Shwaas was a touching tale which shone in its simplicity and heart and is unmissable viewing.
Saatchya Aat Gharat (2004)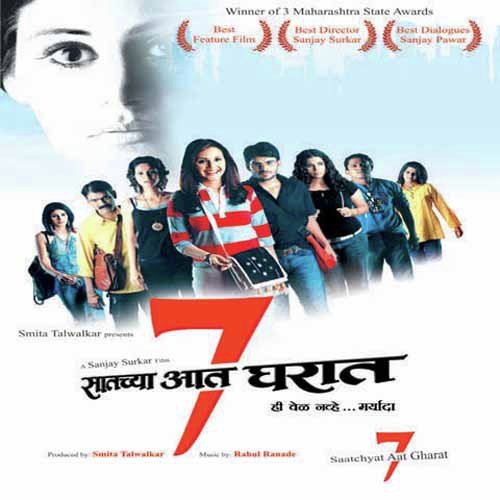 Directed by Sanjay Surkar, Saatchya Aat Gharat was a testament to the social impact a film can have by boldly taking on the true story of a student who was raped in 2002. With that at the forefront, the film touched on a number of key topics surrounding society's treatment of women and is a film that is as relevant today as ever.
Dombivali fast (2005)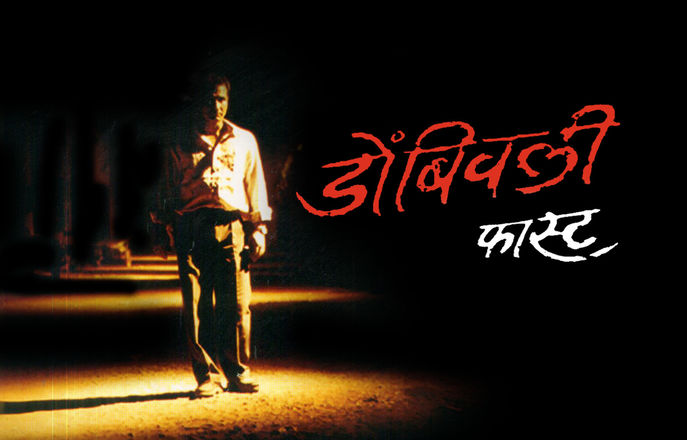 From the talented mind of Nishikant Kamat, back in his glory days, Dombivali Fast was widely acclaimed for its take on the issues of the common man. The National Award winning film tells of a man who is so disenfranchised by rampant corruption that he goes on a vigilante-like rampage through the city, taking justice into his own hands. Sandeep Kulkarni was lauded for his performance as the common man who is pushed beyond breaking point in this ever-poignant story.
Harishchandrachi Factory (2009)
There are some films which are but a celebration of the magic of the movies, and Harishchandrachi Factory is just that. The film tells the remarkable tale of the birth of motion picture in Icapturingputuring Dadasahed Phalke's journey to making the first ever Indian film in 1913.
Natarang (2009)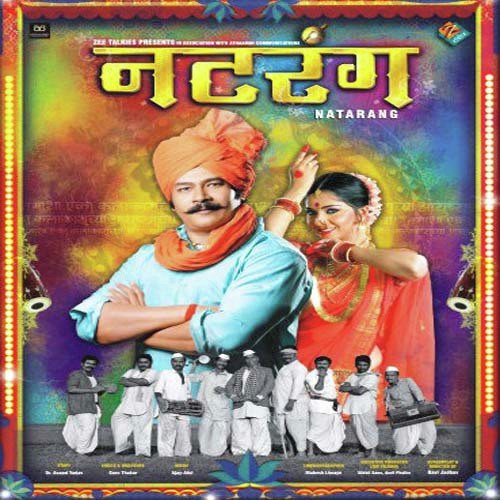 Treasured for the unforgettable performance by Atul Kulkarni, Natarang tells of a man who is ostracized for portraying feminine characters on stage due to his love of Tamasha. It explores some fascinating themes and conflicts of art vs social demolition and features music from the maestros Ajay-Atul.
Mumbai Pune Mumbai (2010)
A romantic comedy which featured only two characters in the entire movie, Mumbai-Pune-Mumbai is a love story that unfolds between a man and woman who are at constant loggerheads with one and other. Swwapnil Joshi shined as the perfect proud Pune boy and Mukta Barve equally so as a carefree Mumbai girl that stole you heart.
Deool (2011)
Another addition from the prolific Umesh Kulkarni, Deool tells the story of a simple man who hallucinates a meeting with God which gets blown out of proportion with various groups trying to capitalise on the situation. Offering a wonderful take on the commercialization of religion and all the issues that come with that, Deool is a subtle take on the misuse of religion for commercial gain and offers winning performances from Nana Patekar, Mohan Agashe, Sonali Kulkarni, Girish Kulkarni, among others.
Balak Palak (2012)
A comical commentary on the state of sex education – a topic which almost never finds its way into mainstream films – Balak Palak brought this issue to the forefront. Produced by none other than Ritesh Deshmukh, who vowed at the time to remake the same in Hindi, something our censor board would no doubt have a field day with.
Fandry (2013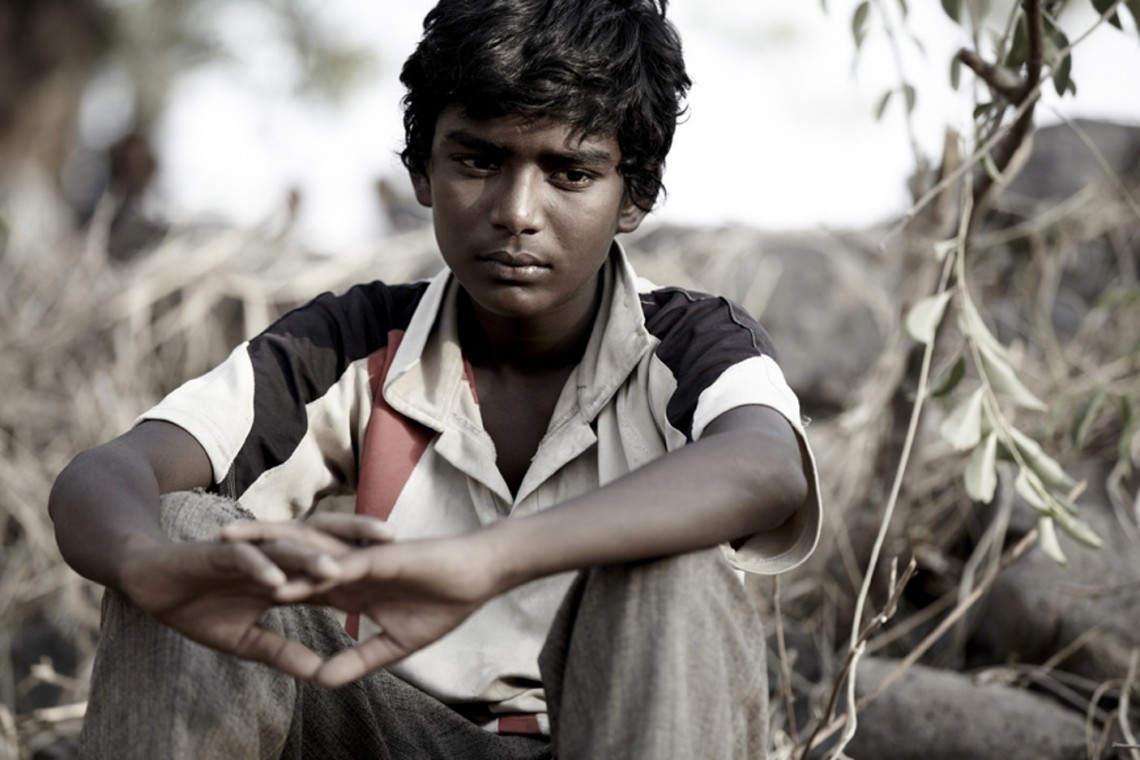 The issue of caste is by no means new to films, but Fandry is one of the most affecting films on the issue. Director Nagraj Manjule draws from his own experience telling the heartbreaking story of a lower caste boy who wants nothing more than to fit in like everyone else but is ostracized for his heritage.
Court (2014)
Very films in the history of Indian cinema, have set the global festival circuit on fire quite like Court. Winning top honours left right and centre, first-time director Chaitanya Tamhane's film is a stark, refreshing, real take on the Indian legal system and the unending, often ridiculous challenges faced by the common man in their quest for justice.
Killa (2015)
An 11-year old boy loses his father and moves to an unfamiliar place where he tries to make a life for himself while dealing with his looming grief. Killa is a moving film which shines in its honesty, not to mention winning acclaim at the Berlin Film Festival, one of the world's most renowned platforms for cinema.
Poshter Girl (2016)
A film which is jsut so rich in relevance, Poshter Girl looks at the issue of female foetocide through the story of an agricultura officer who comes to a village only to find that there are no girls there, subsequently deciding to take things into her own hands and make a real change.
Sairat (2016)
Not enough can be said about this one. From acclaimed director Nagraj Manjule, Sairat was simply the best film of the year . A film on the violent and harrowing attitude towards inter-caste marriages in India, Sairat offered one of the most heartfelt, touching and moving onscreen love stories seen in the longest time. The film stole the show in performances, magical visuals and a soundtrack to stir the soul, leaving us with one of the most hauntingly powerful messages.
Are there any must-see Marathi films we missed on our list? If so leave them in the comments below.